Remembering Those We Love
We remember those we close to us everyday. Christmas is especially a time for remembering those we love. Christmas is a time when family comes together. Although loved ones may not be there, we know they are with us in spirit.
In Memory of Auntie Doreen, Grandma Kohut, Grandma Lawrence, Uncle John And Uncle Alvin.
We miss you so much.
As we look to the holidays
And the good times ahead
We also look back at the loved ones we lost
And the tears that we've shed
Some of the people in our lives
Who made the holidays most worthwhile
Have moved on to the next life
And can only look down and smile
As we remember them
And the joy that they shared
We carry them in our hearts
And remember how much they cared
So as we celebrate family
And toast a new year
Don't forget to raise your glass skyward
And send back a smile to the ones you held dear.
Love the Colberg and Kohut Families
xoxoxoxo
Written by Taylor Colberg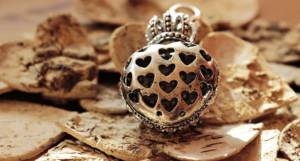 HCM Lifestyle wishes you a Merry Christmas. Enjoy today and everyday with all those you love.