Put Your Cart Away at the Grocery Store
By: Madison Colberg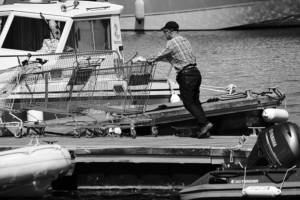 Paint chipped on your car or a dent in the side- these are thoughts that make us cringe. Our vehicles our investments, and for many, they are a source of pride and joy.
So protect vehicles and put your grocery cart away. When carts are left in the parking lot they move from the wind or roll on their own, and wreck vehicles.
Another reason to put your cart away is to save the hassle for employees. Make it easier for future shoppers and for the employees, and kindly put your cart away.
This is a simple action that takes 30 seconds but leads to a tenfold of positive benefits for everyone.
HCM Lifestyle is about 'Sharing inspiring stories and ideas from everyday people to help us all become a better version of ourselves.'  We are sharing this tip with you to help yourself and others around you. Share a quick tip or idea that saves you time. Email hcmlifestyle@gmail.com
Be sure to keep up with the inspiration of HCM Lifestyle by joining us on Facebook, HCM Lifestyle, Instagram @hcmlifestlye, Tumblr and signing up for our monthly newsletter.
Help everyone out and put away your cart!
Madison