A Response I Will Never Forget
"Thanks for sharing that with me."
Three years ago I was walking in the mall with a friend when I began to really open up about a personal struggle. Now, I was not (and am still not), a person who opens up with many people. In fact, there is very very few people, that I would tell my deepest thoughts or feelings to. In fact, there is very few people that I open myself up to in general.
However, Madelaine is different. I mean this whole heartedly. From the moment we met (I gave Madelaine a ride to a Club meeting), we meshed. She had a special way of making me feel instantly comfortable and accepted for my whole self.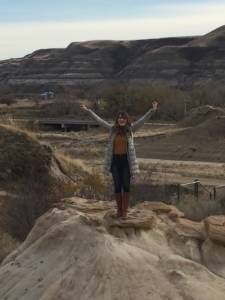 When Madelaine and I were walking in the mall and I began telling her about a struggle in my life that only my parents and boyfriend knew about. It was something that I was fearful to tell others because I did not want to look like I didn't have everything 'perfect' in my life. It was also something I didn't share because to be honest, I do not share much with anyone.
Madelaine listened (without interruption) and when I was done she looked me in the eye and replied, "Thanks for sharing that with me."
It was a simple response. She did not jump into telling me about herself, giving advice or telling me how things could be much worse or will only get better from here. No she listened and said thank you. In that moment I realized that although I had just broken down a wall, I had built a solid bridge between myself and Madelaine.
By showing my vulnerability and really opening up a part of who I was, I built a bridge of connection.
A connection builds only when you are vulnerable.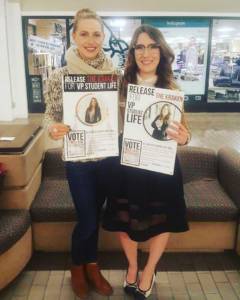 It has been three years, yet I still remember the walk and conversation like it had just happened. And even more clearly, I remember her reaction and response. I was not judged by what I shared. No, I was accepted and thanked for being vulnerable.
I often think back on this day because it was a day that Madelaine and I became deep and true friends. It was also a day that I knew that I had a friend who was there to listen, understand and empathize.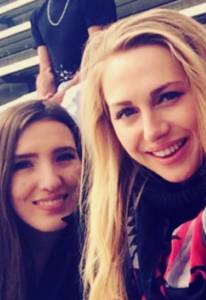 Even today, I find it difficult to break down my wall. Is this a form of protection? Maybe it is a shield? At this point in time, I am working at breaking down this wall and showing vulnerability. Madelaine taught me that a connection is built when you are vulnerable and show who you really are.
Thank you Madelaine for letting me know that it is okay to break down my wall.
Love Madison
SHARE YOUR STORY OF A FRIEND WHO MADE A DIFFERENCE IN YOUR LIFE
HCM Lifestyle shares 'inspiring stories and ideas from everyday people to help us all become a better version of ourselves.' Share your story with HCM Lifestyle and be part of this inspirational journey. Be sure to keep up with the inspiration of HCM Lifestyle by joining us on Facebook, Twitter, Instagram @hcmlifestlye, Tumblr and signing up for our monthly newsletter.
Thankful for all of the friends (that means you), that are part of our life.
HCM Lifestyle