"Dare to carve your own path."
For four years, I had a set routine: go to school, work my part-time job, study, and do it all over again the next day. At the time, I thought I was working towards achieving a purpose. As I walked the stage, received my degree, and moved the tassel over, a wave of relief passed through me. However, once the celebratory confetti settled, I felt uncomfortable about the transition, scared of the future, and unsure as to what true purpose I was meant to serve. As a new graduate, I began facing challenges. I was offered a full-time position that tested both my strengths and weaknesses. Then life through a curveball where I faced an episode of unemployment: the post-graduate edition.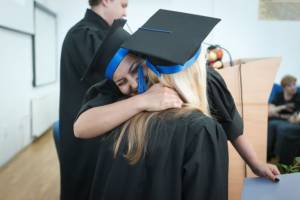 I used to always say I should make an impact, but never put the effort into actually doing something about it. But what do I want to do? How was I going to make it happen? Why should I do it? I knew I wanted something different—to do something different in life.
When we were younger
When we were younger, we were constantly asked: What do you want to be when you grow up? And the possibilities were endless. As we got older, the questions became: What do you plan to do with your life? Where are you going to do it? And it became a matter of qualified skill and knowledge. It was only when I was finally asked how I saw my life that things became clearer. I decided to be a better person, so that I live on the terms I wanted, not by the demands created by someone else.
Personally, I feel conferences nurture my mindset to pursue entrepreneurship and help me develop better life skills. They keep me fueled to continue the journey, and ride the waves with courage and confidence. What I've learned is that with good consistent habits, a positive mindset and the desire to dream, I will continue to grow. I also know how far I've come, and it's only making me stronger and better each and every day.
Vee